A step-by-step guide
This course will guide you step by step through the creation of a profitable business that you will enjoy working on and that will help you afford the lifestyle you desire. Whether you already have a business idea or not, you will be guided through all the steps that set the foundation of a successful business.
It's time to make the leap
You may have been thinking about creating a business for a long time now and it never happened. You keep on delaying your dreams and goals. You find excuses not to do it and deep down in you, you know you are missing out and are spending your time on things that bring you no satisfaction and fulfillment.
Create a product that your customers want
You may also be ready to start a business but don't know where to begin. You may think that building and launching a business is as easy as registering the name of the company. But you know that today's world is very competitive and you need to be able to stand out, grab your clients' attention and above all, have customers willing to pay you for your work.
INVEST IN YOURSELF & START CREATING YOUR NEW LIFE
This course is for you if:
You have a burning desire to start and launch a business
You want to be your own boss
You have a business idea that you would like to explore
You don't have a business idea but you want to launch a business
You already have a business but things are not working out for you
You believe that you have something bigger to contribute to the world with
You are tired of delaying your dreams and goals
You are willing to do all the work and complete the course tasks consistently
This course is NOT for you if:
You are looking for a quick formula to make money
You are not committed to doing the work and completing all tasks of the course
You know it all and don't need any guidance!
Your Instructor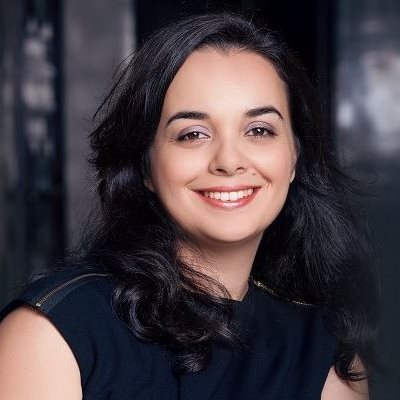 Course Curriculum
Turn Your Passion into a Profitable Business
Available in days
days after you enroll
COURSE CURRICULUM
This course will give all the knowledge, tools and support you need to go from where you are to build a successful money-making business.

Understanding the world of entrepreneurship
In this module, we will go through what makes a successful entrepreneur and what you should focus on when building your business. We will also cover the basics of market offers/ demands. This section will help you better understand where you will fit as a new entrepreneur.
Setting the foundation for your business
Entrepreneurs are passion-driven people. Passion for what they do is their fuel and you too need to be driven by your idea and desire to make it a reality. You may already have a passion which is great and you may also not. In both cases, we will go through a number of activities that will help you have the clarity you need to set the foundation for your business.
Finding your money-making passion
In this module, we will go from nothing to making you find that wonderful idea that is waiting for you to be created. We will make sure it is an idea you are passionate about and that people are willing to pay for will be ready to pay you for.
Evaluating your business idea
It is easy to get excited when we have a business idea. But for it to be money-making and sustainable, we need to make sure your business idea has a market and that your potential clients exist and are prepared to buy your product/service. In this module, we will go through all the steps that often are overlooked.
Building your business
After finding and validating your money-making business idea, it is time for you to start defining your exact product/service/offer. You will learn how to define your business model as well as your price and sales and marketing strategy.
Designing your action plan
In this module, you will learn and be walked through the steps to creating and setting your business. You will have all the clarity you need to launch your business as well as a clear and defined action plan that will help you structure your work in the most efficient manner.
Setting yourself for success
Entrepreneurship is a sport. That is why we will talk about the mindset tools to help you be prepared and ready to run your new business like a boss and manage your fear of failure, reduce risks and have a winning attitude.
⧪⧪⧪⧪⧪⧪⧪⧪
Still unsure about whether to take the course?
You're thinking….
The information is already available online
TRUE. But how much time will you need to go through all the literature available to have a better understanding of what and what not to do? You could spend endless hours scrolling the Internet feeling overwhelmed and unmotivated. When you take this course, there is a level of accountability within our group and you are most likely to do the work and set a business on solid grounds.
The course is not worth the investment.
FALSE. Not only you pay for the information but also for the guidance that you will get from your instructor as well as the support from students taking the course just like you. You will not feel alone. You will compare notes and help one another. By the end of the course, you will all have up and running businesses.
The course covers way too much of the pre-business creation phase
TRUE & FALSE. Too many people rush into registering a business without taking the time to work on the essence of their newly-born idea. With this course, you will learn to build a strong foundation for your business so the sales and branding make all sense and customers will be more likely to identify with your offer. The work you do prior to creating your business is as important as the business itself.
The right time is NOW. Stop delaying your dreams.

TESTIMONIALS
Thank you for making the course so enjoyable and interesting. I am very sure that the whole class appreciates your efforts, knowledge and updates that you have shared with us. You are a great teacher that I will always remember. Thank you for everything.
Rabii Kadiri
Amazing course with great added value. I learned so much and I was able to apply all the knowledge straight away in my daily professional and personal life. Loved the course and highly recommend it. Thank you Safaa Nhairy.
Nawal Idrissi
I loved how the course walks us through each step of the business creation. I have found it extremely useful for my business strategy and brand positioning. I cannot recommend it enough. Great investment!

Rita Salem
Start creating that business you have always wanted!

Frequently Asked Questions
When does the course start and finish?
You can start the course whenever you are ready. It is a completely self-paced online course - you decide when you start and when you finish. If you choose the VIP option, you will be notified about the weekly group call sessions.
How long do I have access to the course?
After enrolling, you have unlimited access to this course for as long as you like - across any and all devices you own.
What if I am unhappy with the course?
If you are unsatisfied with your purchase, contact us in the first 30 days and we will give you a full refund. You will just need to prove that you have done all the work and completed all lessons and explain why the course did not meet your expectation.
I don't have a passion. Can I still take the course?
You think you don't have one. Throughout the activities, you will realize that you have one and that you can build a business around it.
I live in an emerging country. Would the course teachings still apply to me?
You will learn how to set the foundations of a strong business no matter where you are in the world. These principles are universal. And through the international experience of your instructor, you will get tips that will help you adapt to any market.
The right time is NOW. Stop delaying your dreams.
Start creating that business you have always wanted!
---
Find your money-making business idea and create a step-by-step plan to make your business a success
Get all the worksheets and workbook to design the strategy for your business
Join a community of like-minded people
BONUS: IF YOU SIGN UP TODAY, email your instructor with your questions and you get a response during office hours.
FOR A LIMITED TIME, GET THE COURSE
HALF PRICE OFF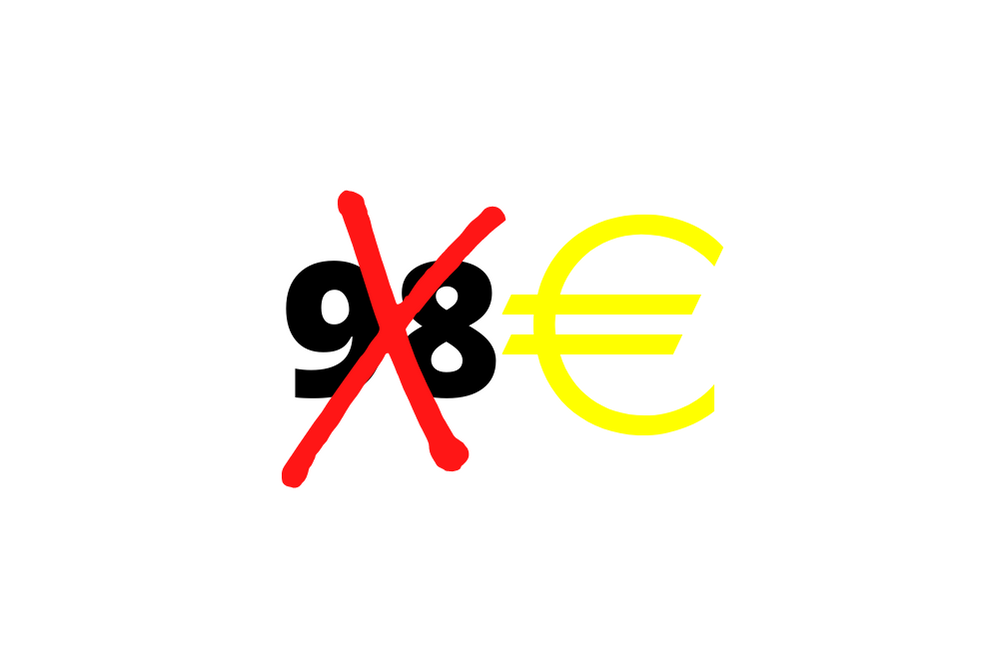 NOW 49 € ONLY
BONUS: Get a 30min coaching call with me